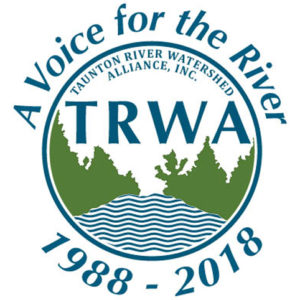 For thirty years, the Taunton River Watershed Alliance (TRWA) has been a voice for the Taunton River, and advocate for environmental protection, sustainable development, and responsible stewardship of our precious water resources. We are an Alliance of concerned residents, businesses, and organizations united to restore and properly manage water and related natural resources within the Taunton River Watershed.
In keeping with this mission, in recognition of our 30th anniversary and in partnership with other non-profits, we are bringing back the popular Taunton River Festival which was held by the Weir Corporation (now the Neighborhood Corporation) for over 20 years. This free, daylong event will again be held at the Weir Riverfront Park in Taunton and offer a variety of activities for the entire family, including live music, a food court, craft fair, river activities, and much more.
We are looking for Educational/informational/non-profit exhibitors; corporate sponsors, and vendors. Please contact us at Director@savethetaunton.org if you would like to participate on that day as a sponsor, exhibitor, or vendor.
TAUNTON RIVER FESTIVAL info page