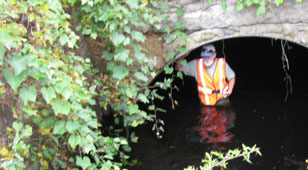 TRWA Blog
TRWA Monthly Volunteer Sampling Began April 11th

-

On Tuesday April 11th TRWA began the 2017 sampling season. Almost 30 trained volunteers sampled all 19 watershed sampling locations. Despite seasonal high flows and dilution we found elevated nitrogen levels at seven locations in April although levels were substantially lower than the peaks measured during last summer's drought. To see our sampling results for 2017 and 2016 click on the Water Quality Monitoring tab at the top of the home page and then the picture of the sample bottles.

The Taunton River carries a high percentage of treated wastewater during the summer. Water quality and aquatic life diversity has … Continue reading →

2016 Water Quality Report Card Issued

-

TRWA issued its 2016 Water Quality Report Card. TRWA monitors 19 locations along the Taunton River and its tributaries. A major concern for the watershed is nutrient pollution from nitrogen. Nitrogen levels in the main stem are often 2-5 times recommended levels and much higher in tributary streams. High nutrient levels fuel algae and rooted aquatic plant blooms limiting biodiversity in the watershed. Currently about 66% of the nitrogen load comes from wastewater treatment plants which are being required to upgrade to remove excessive nitrogen loads from their discharges over the next five years.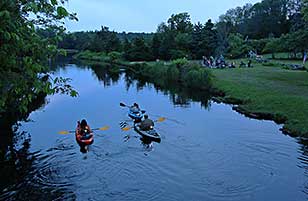 Watershed News
Tides in Fall River:
To get the time of HIGH tide in Taunton add approximately 45 minutes to the high tide times listed below. For the time of LOW tide in Taunton add 2 hours and 15 minutes to the time of low tide listed below.
Our Mission

...to protect and restore the watershed's natural resources for current and future generations.