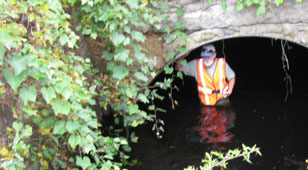 TRWA Blog
Fun on the June Wild and Scenic Canoe Trip (click here for photos)

-

The June 10 and 11 Wild and Scenic Run of River Canoe Trip was a great time with high river flows and spectacular weather both days (click on blog title for photos)!

TRWA Sampling Volunteers Score Another Complete Data Set For May

-

The TRWA Sampling Volunteers collected another complete data set from all 19 monitoring locations in May. The results to date for 2017 as well as last year's results may be found on the Water Quality Monitoring tab.

Spring due to cold water and high flows generally is the time of year with the highest water quality. In May the rivers exceeded the nitrate level of concern by a small amount at three locations and a more significant amount at the Matfield River location. The fact that high flows didn't cause bacteria problems is very good news reflecting favorably on … Continue reading →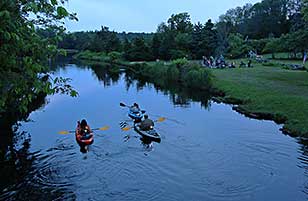 Watershed News
Watershed Photography Contest

-

Enter Our 2018 Annual Tide Calendar Photography Contest!

While we accept submissions to our photography contest year round, the deadline to have your work considered for the 2018 calendar is fast approaching.

We're taking submissions from all, amateur and professional, young and old alike. Photographs must be of wild life, scenery, agricultural use, archaeological resources, or recreational activities SHOT WITHIN the Taunton River Watershed related to water use and conservation in the watershed. We love seasonal shots and prefer shots with a landscape orientation. For more information, see the 2018_calendar_submission_guidelines.

Please note, photographs must be taken within the last … Continue reading →

Enjoy One of the TRWA Upcoming Events

-

Don't forget to visit the What's Happening – Events section of the website to see the information on upcoming events and urge friends, family, neighbors, and colleagues who you think might be interested to do the same:

Music in the Grove – Sunday, May 28th, 2-5 at Boyden Refuge;
Overnight Canoe/Kayak Trip – June 10-11 (or either day as a single day trip);
Angler Education / Family Fishing Day – Sunday, July 16th at Dighton Rock State Park;
Annual Watershed Photography Contest – Submission deadline is July 15th (see rules and application on website).
Tides in Fall River:
To get the time of HIGH tide in Taunton add approximately 45 minutes to the high tide times listed below. For the time of LOW tide in Taunton add 2 hours and 15 minutes to the time of low tide listed below.
Our Mission

...to protect and restore the watershed's natural resources for current and future generations.