TRWA's work to assess the population of Diamondback Terrapins in the Taunton River Watershed entered it's seventh season 2022. This unique terrapin is a threatened species, protected under Massachusetts Law. Because poaching for the illegal pet trade is a huge threat, we purposely do not post a lot of information about this work.
Terrapins can be found in brackish water and salt marsh habitat. During summer months, female terrapins leave the water to lay eggs above the high tide line in sandy/rocky areas. The females are larger than the males. Shell coloration can vary from almost all black to patterned light gold/brown. They are also prone to getting caught in crab traps in search of food. We are always interested in hearing of terrapin sightings. To report a sighting/by-catch, please email a photo to our offices. If you have laying females on your property and would like us to install screening to prevent nest predation by skunks and raccoons, you can call our offices at (508) 828-1101. To hear more about our study results, attend our Annual Meeting in November.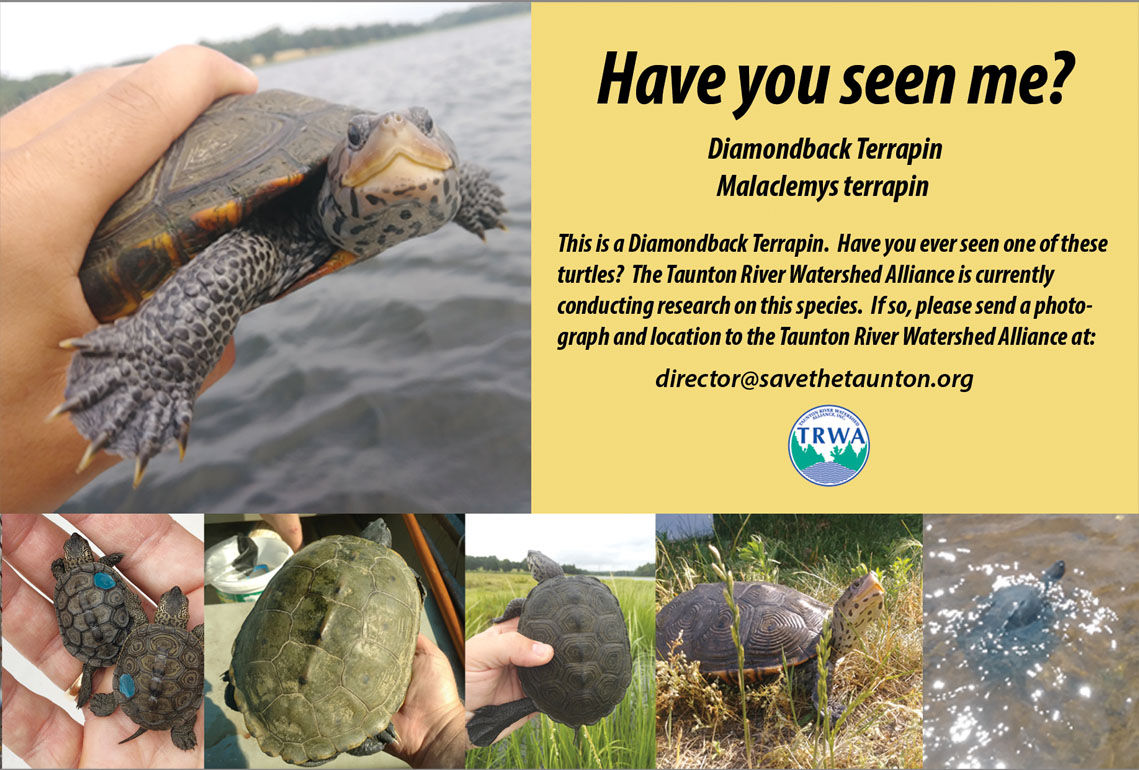 A link to MassWildlife's Natural Heritage & Endangered Species information sheet on the species.