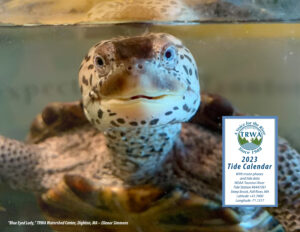 This year's Tide Calendar Photographers are:
Cover
"Blue Eyed Lady," TRWA Watershed Center, Dighton, MA – Ellenor Simmons
January:
"Taunton River Snow Scene," Berkley, MA – William Gibson
February:
"If Peaceful was a Photo," Sweets Knoll State Park, Dighton, MA – Kathleen Tasca
March:
"Reflections at Memorial Park," Taunton, MA – Kerri Deptula
April:
"Forest Adventure," Woodward Forest, Norton, MA – Gloria Bancroft
May:
"I Look Pretty Darn Good," Tamarack Park, Lakeville, MA – Mohamad Ojjeh
June:
"Sunset Bay Shores," Assonet, MA – Adam Baker
July:
"Riding Along the River," Fall River, MA – Kerri Deptula
August:
"Snails, Insects and Worms, oh my! Macroinvertebrate Workshop," War Memorial Park, W. Bridgewater, MA – Sally Spooner
September:
"Taunton River Golden Hour," Berkley, MA – Ruth Langlan
October:
"October on the Snake River," Lakeville, MA – Sally Spooner
November:
"Cooper's Hawk," Taunton, MA – Anna O'Keefe
December:
"Winter Skies are Anything but Bland," Taunton River, Somerset, MA – Kathleen Tasca
The calendar also features the photographic work of: Kathie Wing and Jennifer O'Keefe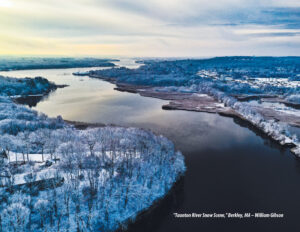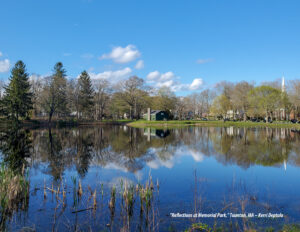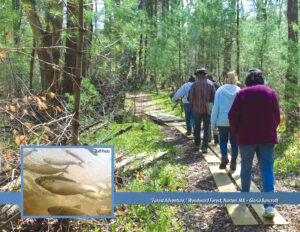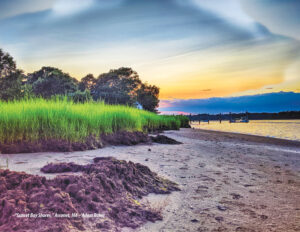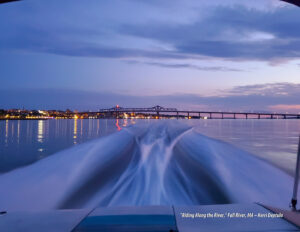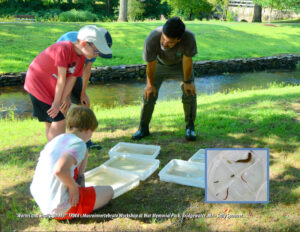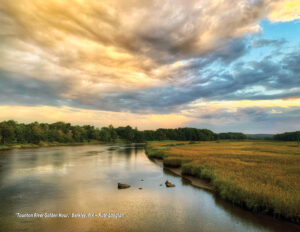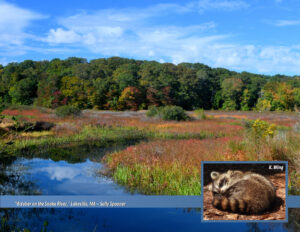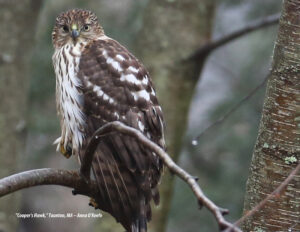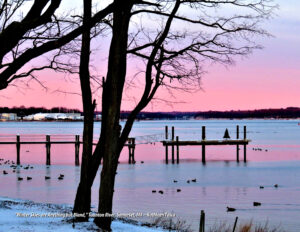 Calendars will be available for $20 at TRWA's Watershed Center at Sweets Knoll State Park starting November 4th. Please call ahead at 508-828-1101 for times when the Center will be open. A limited number of calendars will be available for a discounted price of $15 at the TRWA's Annual Meeting on November 12th at Bristol County Agricultural High School from 4PM-7PM.
Calendars are always available print-on-demand. The TRWA is excited to use all the options of this new technology. The print-on-demand calendars can be printed from any month of the year with the tide data from the Taunton River or any other of the 3,500 NOAA tide stations. Or, if you like to write appointments onto your calendar, you can order a calendar printed without the tide data. People purchasing the calendar can even customize their calendar with their own photographs. Half the proceeds from the online $19.95 purchase price goes directly to the TRWA to support its ongoing mission protecting and restoring the Taunton River watershed, its tributaries, wetlands, floodplains, river corridors and wildlife.
To order our TIDE calendar, follow this link: http://www.calendarlink.org/trwa/home.html.
For a step by step guide on navigating the customizations of the order form, click on this link. how_to_order_online_flier
2023 commemorates 35 years that the TRWA has been a voice for the river, an advocate for environmental protection, sustainable development and responsible stewardship of our precious water resources. We are an Alliance of concerned residents, businesses, and organizations united to restore and properly manage water and related natural resources within the Taunton River Watershed. Your purchase of our calendar helps to support our work. Thank you!