TRWA Annual Meeting
November 4, 2023 @ 4:00 pm

-

7:00 pm
Have you heard about our 200+ terrapin hatchlings born from 18 protected nests this summer? How has this year's excessive rain effected our water sampling results?
Join us at our Annual Meeting to learn more!
Main Speaker: Steve Hurley, Southeast District Fisheries Manager for the Massachusetts Division of Fisheries and Wildlife, will speak on Fisheries Resources of The Taunton River Watershed: Changes and Challenges over the Past 30+ years.
In addition to our main speaker, the meeting will include the election of 2024 Board members and officers, volunteer recognition awards and reports on TRWA's many activities of the past year including: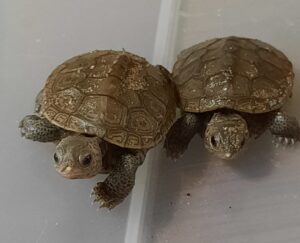 Diamondback Terrapin Study Annual Update
TRWA's 2023 Diamondback Terrapin and Snapping Turtle Population Study, terrapin nest and hatchling protection efforts
by Jessie Power and Brian Bastarache
2024 Annual Tide Calendar
A limited number of the TRWA 2024 Tide Calendars will be available for a discounted price of $15 in time for the holidays.

Meeting Location:
Bristol County Agricultural High School Student Commons Building, 135 Center Street, Dighton.
The Student Commons Building is on the north side of Center Street. Parking is located to the rear of the building . The building is fully accessible from all entrances.