Saturday, February 24, 2018, 9:45 a.m. to 12 Noon
2nd floor library, Bristol County Agricultural High School
135 Center Street, Dighton, MA
Become a "Guardian of the Taunton River Watershed!"
Join our Water Quality Monitoring Testing Team.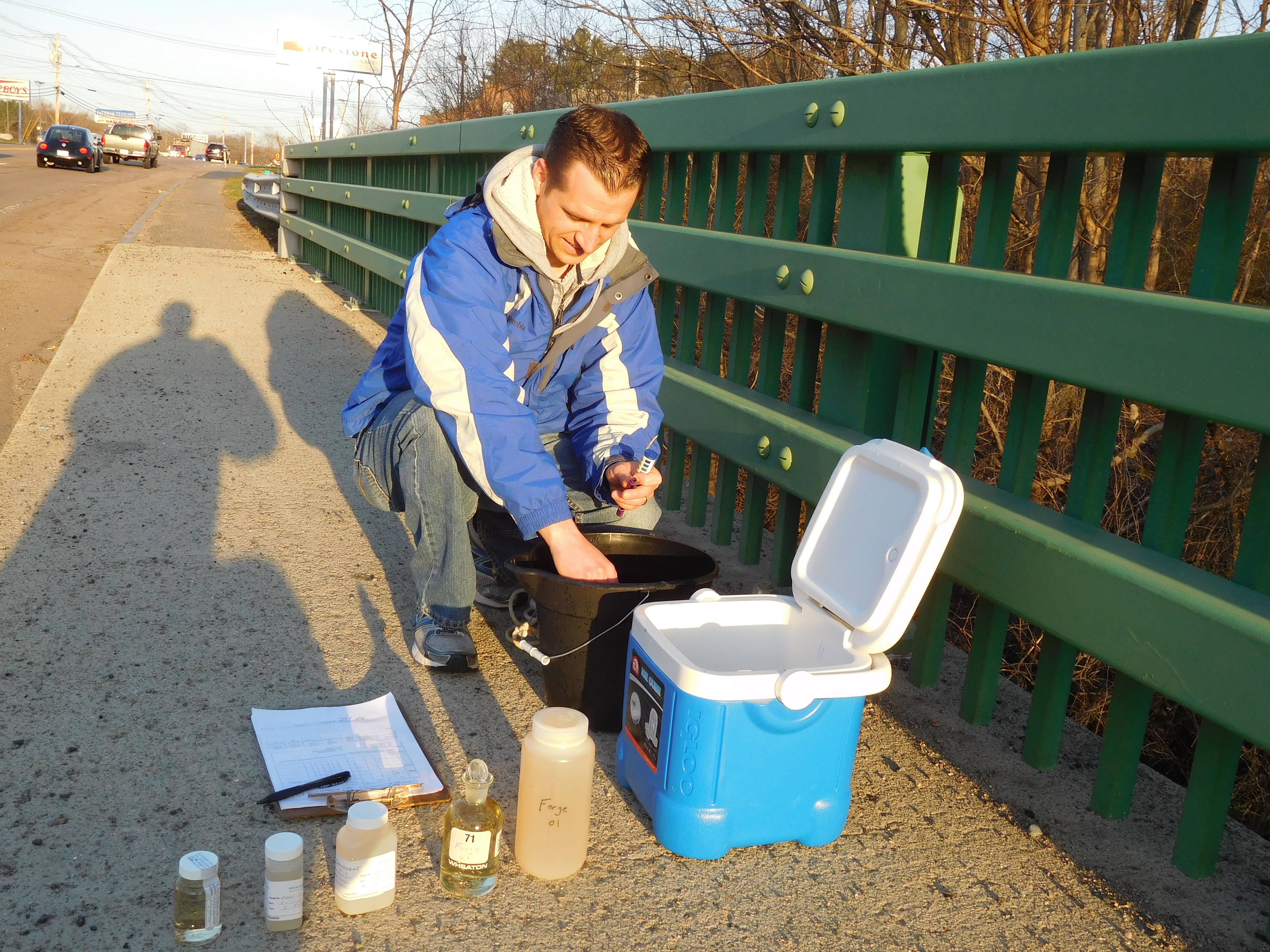 No prior technical experience is necessary!
Qualifications: A sense of adventure, a vehicle, and a desire to make a difference!
We are looking for volunteers willing to be available on the 2nd Tuesday of the month from March to November between 6 a.m. and 8 a.m. to collect water samples and record basic observations at various stream sites on the Taunton River and its major tributaries. The water samples are then driven to the Taunton Waste Water Treatment Plant to be dropped off at the Veolia Lab for processing by 8:30 a.m. Most of our current 20 testing sites already have a volunteer assigned to perform the monthly tests. Our greatest need right now is for a complete set of back up testers for each site who would be willing to cover for the regular testers when there are vacations, appointments or last minute vehicle emergencies. We try to match up volunteers with sites in their geographic area. Currently, we are testing in Berkley, Bridgewater, Dighton, Middleboro, Raynham, and Taunton. Check out our website for a complete list of the sites. As a back up tester, depending on how many sites you volunteer to back up, you may be called upon once or twice a season to perform sampling. Its a great way to "try out" some environmental activism!
The TRWA has been collecting data on the health of the Taunton River and its tributaries for 30 years. Keeping this data set running is important. It is an incredible tool for scientists, legislators, and environmental regulators–a snapshot of the river's health and a record of environmental changes over time–and you can play a part in ensuring the continued study of this waterbody. Plug in! Make a difference!
This Training is Free of Charge
If possible, please register ahead of time by contacting us by email: trwa_staff@verizon.net
In case of inclement weather, the snow date will be
Saturday, March 3, 2017, 9:45 a.m. – 12 p.m.
Can you Picture Yourself Making a Difference?